Fright Night is coming just in time for Halloween!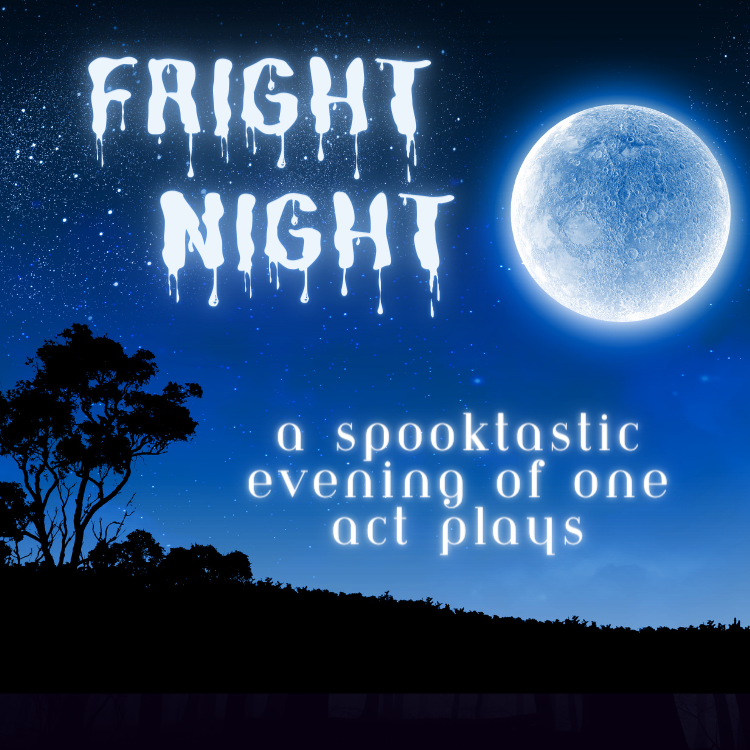 Just in time for Halloween! Fright Night is an evening of spooktastic one-act plays sure to be equal parts creepy, chilling, and humorous.

Shows include Bottom of the Lake by Steven Stack, The Monkey's Paw, adapted by Paul Thain from W. W. Jacobs; and The Tie Breaker by Carolyn Molly.

In Bottom of the Lake, we're transported back in time to our days at summer camp, with: The memories. The s'mores. The campfire. The ghost stories. Dani's out in the middle of the woods at night, along, without a flashlight. She meets three girls from another camp, and the new friends tell ghost stories to pass the time. After each of their stories comes to life onstage, only one story remains to be told -- a story none of them saw coming. An awesome combination of ghost stories, urban legends, teen issues, romance, absurd comedy, and film noir, all in a single play.

The Monkey's Paw is a timeless supernatural story that tells the macabre tale of an ordinary family given three wishes. The wishes are granted, but they come at a terrible cost.

The Tie Breaker, an original play by the director, brings to mind everyone's worst first date. But none can be worse than Shawn's, who, upon picking up Elizabeth for their first date, is made to play a question-and-answer game with her parents before leaving. The right answers can literally save his life.

Performances will be Friday through Sunday, Oct. 20-22.

Show times are 7 p.m. Friday and Saturday and 3 p.m. Sunday. Doors open an hour in advance, with desserts, snacks, and beverages available for purchase.

Tickets are $20 at the door for adults or $19 in advance. Students are $7.

Tickets may be purchased online by clicking here. They are also available in Gloucester at Office Supply and Franktronics and in Mathews at Mathews Pharmacy.

For show information, email Carolyn Molly at mamamolly1964@icloud.com or text 804-815-1734.